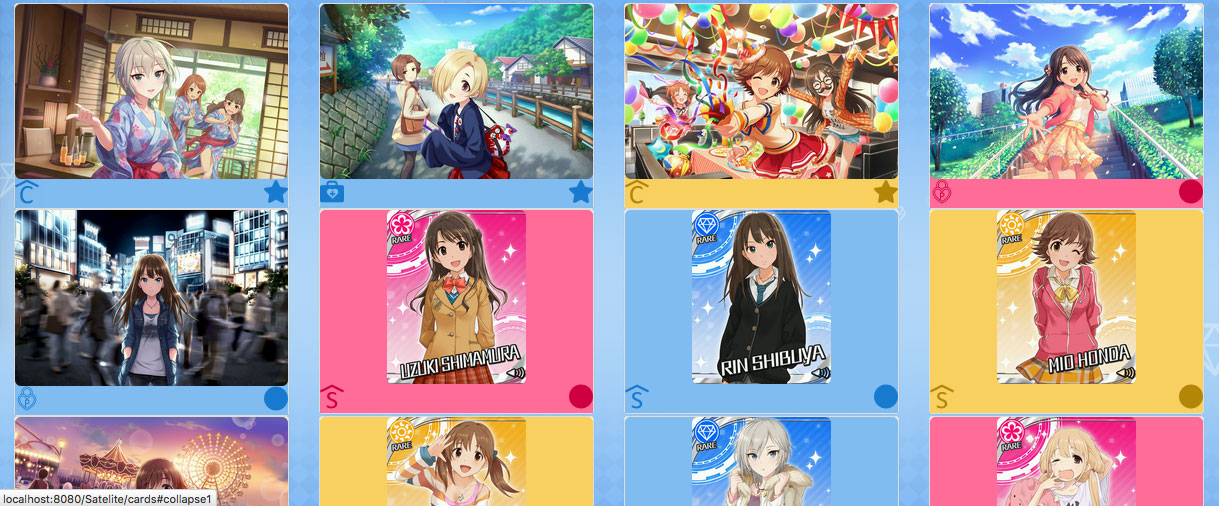 Cards
Look up all the cards in game along with their translations and appeal points!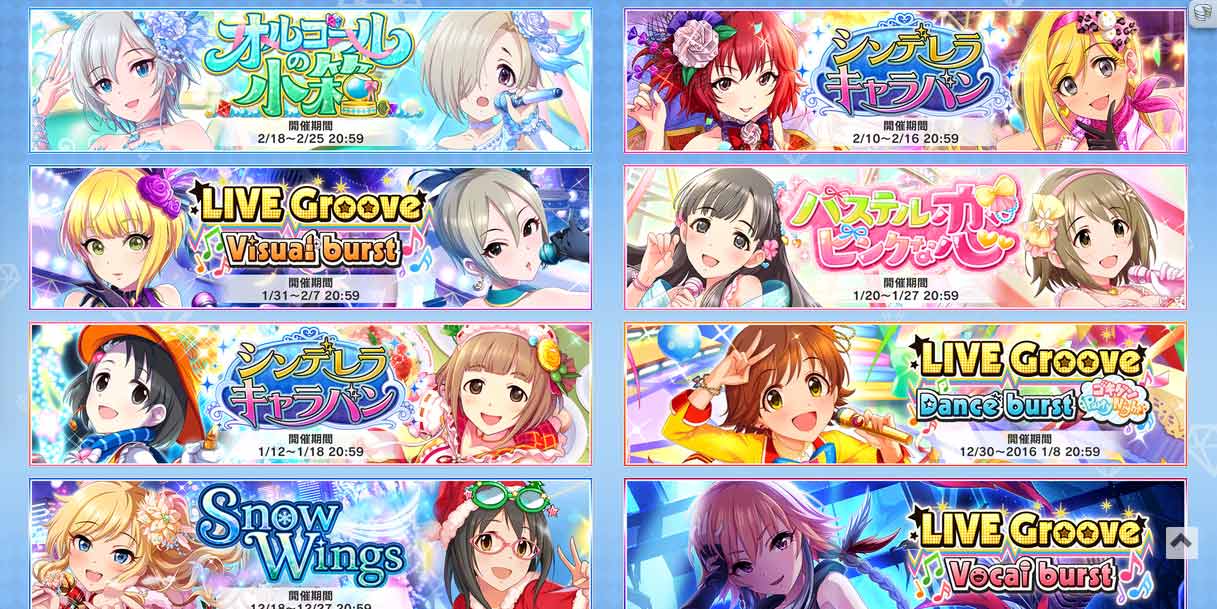 Events
Check how much time is left on the current event for your time zone and look up past events!
Idols
Look up data on all the Cinderella Girls as well as the cards the Idol has!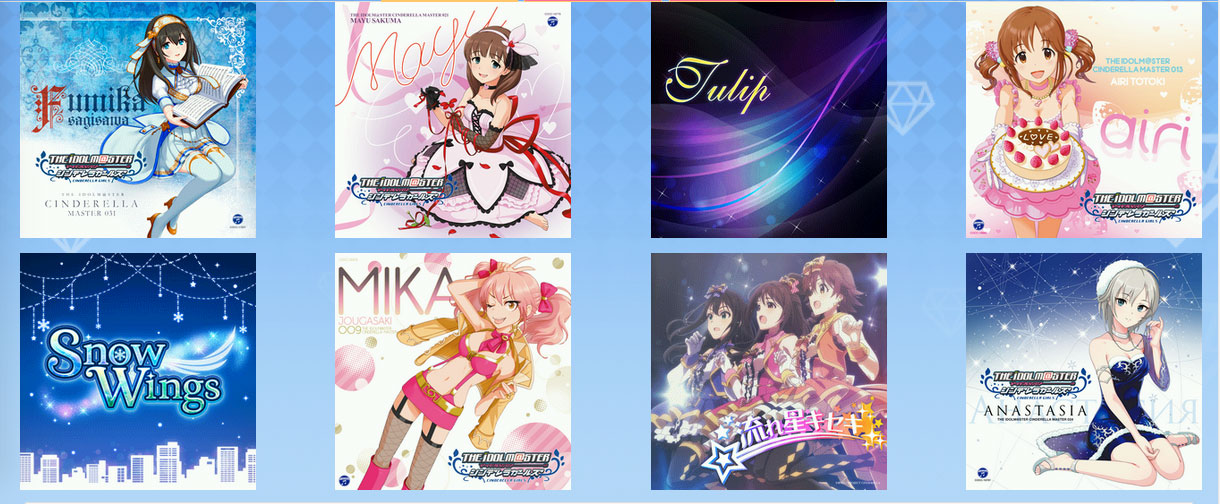 Songs
Research song data including difficulty, unlock conditions, mv positions and more!
Gacha
Explore how much time is left for the current gacha for you time zone!